The data transmission according to Gigabit-Ethernet 1000BaseT is based on a "full-duplex
principle" – i.e. via all cable pairs at the same time and parallel in both directions (bi-directional).
This results in numerous closely tolerated transmission characteristics for cabling in future
requirements. The most important characteristics for the future are: PSNEXT, PS-ELFEXT and PS-ACR.
Convincing PowerSum
The major reason for interference in local networks is the NEXT (Near End Crosstalk). This effect is caused by mutual influence (coupling) of pairs next to each other.
Power Sum (PS) values can be calculated for all relevant characteristics. In times of high data rates they allow indications of the performance and transmission capabilities of a data cable. Due to the core stranding and the patented foil screening, the high-end cables of our UC1500 series reach values being nearly 30 dB better than required by the Cat 7 standard. These resources are also for your benefit.
Standards
The received signal is decisive for all high-speed networks. Here, the FEXT (Far End Crosstalk) measures the crosstalk at the receiver. Due to the cable attenuation, the FEXT is substantially lower than the NEXT. The more meaningful characteristics ELFEXT (Equal Level Far End Crosstalk) for the transmission performance can be obtained by deducting the insertion loss from the FEXT value. The resultant PowerSum then is PS-ELFEXT.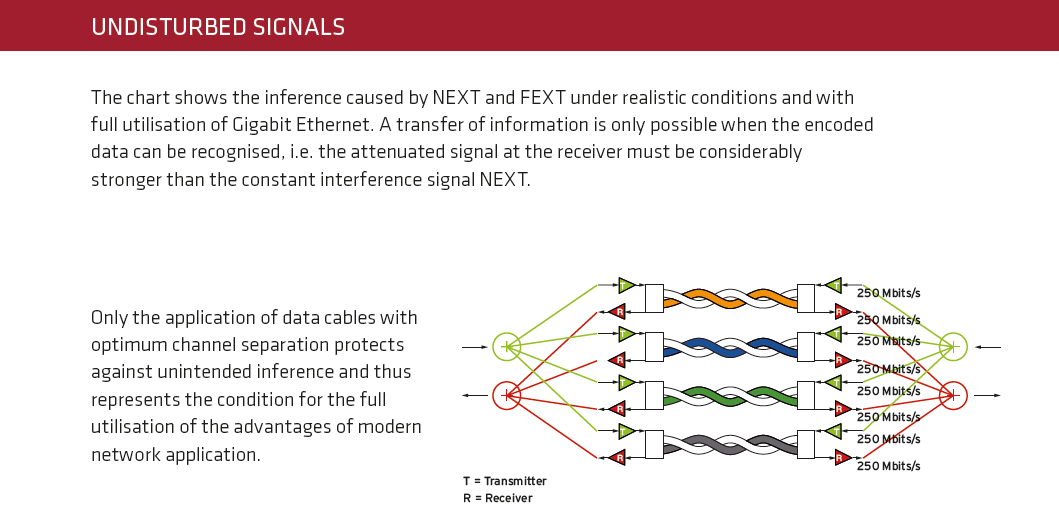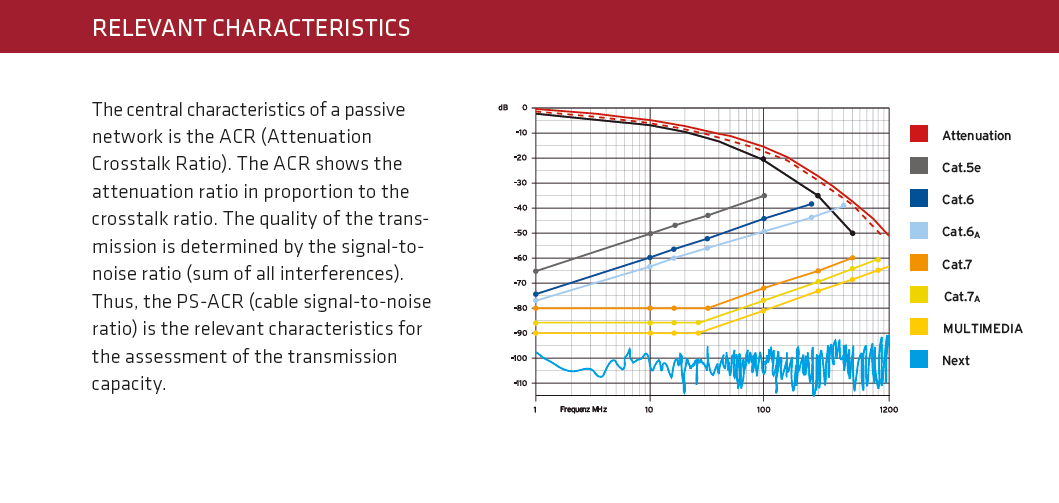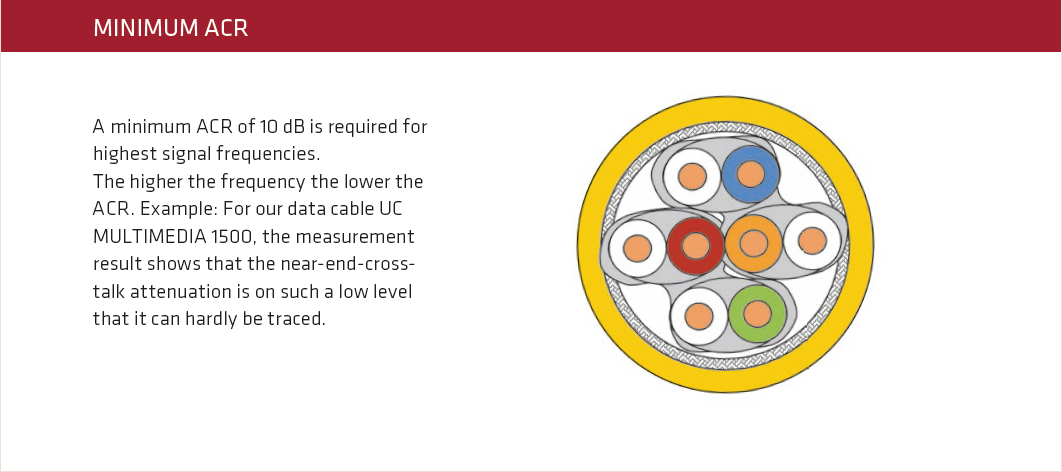 Source: Draka UC Data Cable brochure