UC C400 LI S BK 24 1U
19" 1U 24P Smart FTP Patch Panel, with module, Cat 6
Specification
Item
Description
Panel
SPCC, T=1.8mm, Ni plated
Front Cover
ABS+PC, UL94V0
Rear Cable Management
SPCC, black coated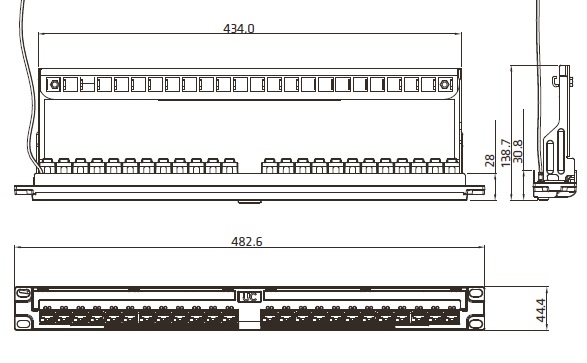 FTP Smart Patch panel with 24 pieces ToolFast Cat.6 Shielded Keystone Jack (MJTR9669).
LED on each port for port activity indication.
RJ45 port on panel back for communication to IMU.
Supplied with rear cable management to ensure proper cable bending radius.
Foldable rear cable management ideal for minimizing packaging size.
Ordering Information
SAP IC
UCÂ P/N
UC Material Code
Product Description
P.U
YUIBP00402
LI9768
UC C400 LI S BK 24 1U
19" 1U 24P Smart FTP Patch Panel, with module, Cat 6
1pc/bag