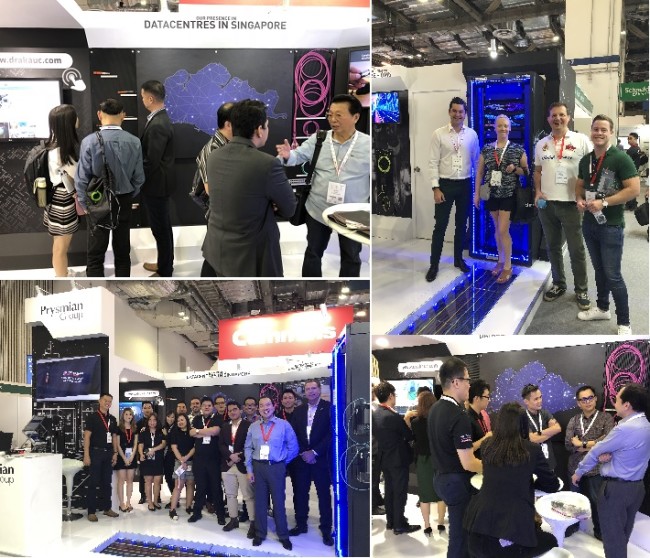 For the fourth year running, Prysmian Group participated in Data Centre World Asia as a Gold Sponsor held at Marina Bay Sands, Singapore.
For the first time, on display at DCW was a comprehensive showcase exhibiting our datacenter capabilities which consists of a full range of products under one single brand; from everything you need on Communications Cables and Components to Power Cables (be it High Voltage, Low Voltage, Medium Voltage or Extra Low Voltage). Other exhibits includes the streamlined Cat 6a solutions comprising of our high density designs and the revolutionary WideCap OM5 Fiber high density cables and solution.
Data Centre World, the world's largest, most influential gathering of data centre expertise brings together the stakeholders of the industry. Visitors were eagerly visiting our booth for our products know-how, future business opportunities and ranges from datacenter specialists, system installers, owners and consultants alike.
Prysmian Group flew in our Data Centre specialist, John Shuman (Global Product Manager) for the Day 1 session presentation titled: Fiber Density: Not Just for HyperScale Anymore.
Our presence in this event reinforces our position as a dedicated player in the Data Centre industry, providing high technology structured cabling solutions into data centres.
Source: Marketing MMS Asia