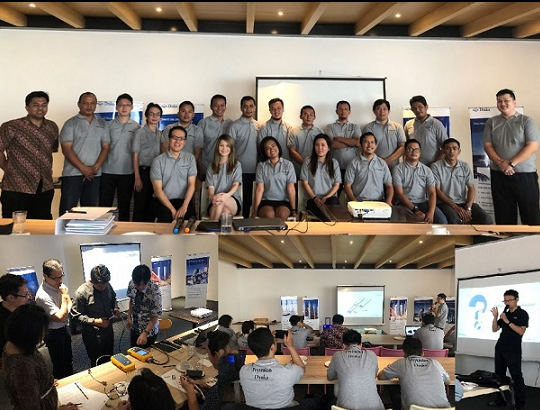 In September, Prysmian Group conducted an installer training over 2 days in Jakarta, Indonesia to an invited group of focused system installers invited by PT Piramida.
The training focused on introducing our series of structured cabling solutions under the Draka Universal Cabling (UC) portfolio, and the accompanying products in the MMS portfolio. Attendees were tested at the end of the 2 days and awarded the certification.
We would like to extend our appreciation to PT. Piramida Data Teknologi, Fluke Networks (who presented on cable test standards), and each participants in this successful seminar.
Source: Marketing MMS Asia