UC CACC PP S BK 48 1U
19" 2U 48P FTP Keystone Panel, Empty, Cat 5e / 6 / 6A, 180°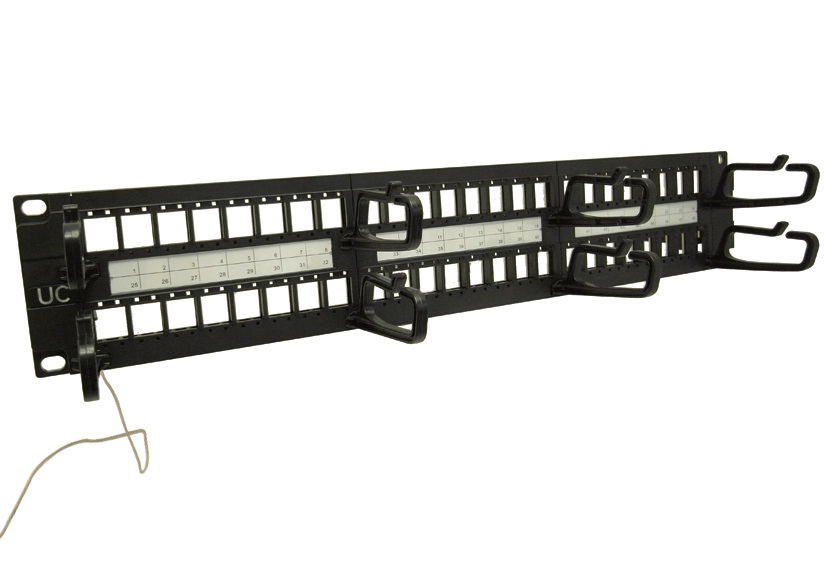 2U 48-port high density panel integrated with front cable manager.
Front cable brackets ideal for managing patch cords and eliminating the use of horizontal cable management.
"Write on" description label protected by transparent cover for clear port marking and identification.
Optional hinged dust cover protect the jack free from dust.
Foldable rear cable management ideal for minimizing packaging size.
Specification
Item
Description
Panel
SPCC, T=1.8mm, black coated
Modular Bracket
ABS+PC, UL94V0
Rear Bracket
SPCC, T=1.8mm, Ni Plated
Front Cable Management
PC, UL 94V0
Rear Cable Management
SPCC, black coated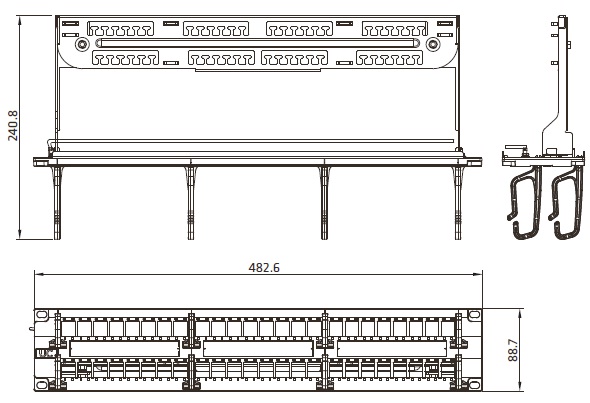 Ordering Information
SAP IC
UCÂ P/N
UC Material Code
Product Description
P.U
YPPBP00347
PPS9772
UC CACC PP S BK 48 1U
19" 2U 48P FTP Keystone Panel, Empty, Cat 5e / 6 / 6a, 180°
1pc/bag